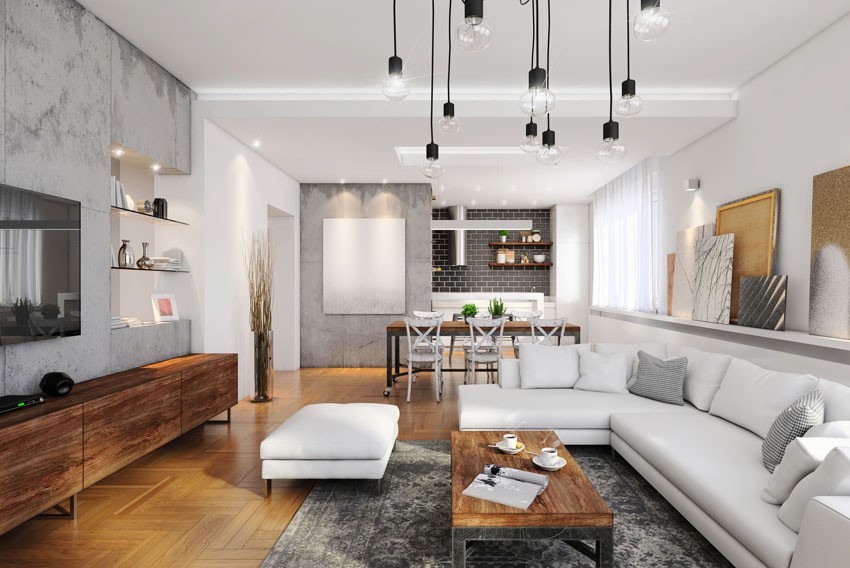 ---
Letting With Peace Of Mind With david james.
With over 150 pieces of legislation now affecting Landlords its essential Landlords properties comply with current regulations. In addition, with the cost of Living Crisis its now as important as ever you receive your rent.
This is where our letting of peace of mind service comes into effect. We can help ensure your property is compliant to avoid any costly financial penalties and can also provide you with Rent Guarantee & Legal Expense Insurance so you can be confident you will also receive your rent.
Call us on 020 8467 8304 to find out more.
Why choose david james to let your property?
We serve hundreds of landlords and tenants across the Bromley area and surrounding towns.
As a landlord, you have a raft of responsibilities and a seemingly never-ending to-do list.
But by choosing us to look after your rental property, you can relax, comfortable in the knowledge your investment is in the safest of hands.
We'll take care of everything for you – from ensuring legal compliance to arranging a boiler service and anything else which needs to be done.
Just ask and our friendly and experienced team will provide you with a service you can trust.
Our Services
At David James we aim to provide Landlords with the best possible experience. We strive to be the best lettinmg agent in Bromley and our services include many things as standard that other agencies may charge extra for. Below you will find details about us and what we can offer you.
When we first opened our doors in 2004 our ethics were and remain:
to provide Landlords with a service which will exceed their expectations and give them with peace of mind.
to give Landlords a level of customer service that really puts them first.
to specialise in what we do.
to provide Landlords with all of the above at a fair fee.
Our Management Service Includes:
Free advice meeting:
We will visit you at your property to discuss all aspects of letting your property and to devise a marketing plan to find you the right tenants quickly. This meeting does not place any obligation on you to use our services.
Advertising and accompanied viewings of your property
Your property will be advertised on the major property portals including Rightmove, On the Market, Primelocation and Zoopla plus many more. Each bring us a high volume of applicant enquiries for us to show around your property and therefore keep void periods to a minimum. In addition your property details will be advertised on our own website and details forwarded to all suitable applicants already registered with us.
Fully referenced tenants
We only wish to provide you the best tenants and with this in mind all tenants are fully referenced by an independent referencing agency for credit, affordability, and previous Landlord checks where available, with a report forwarded to you for approval.
Right to rent status
We will ensure and document that any tenant we provide has the legal right to reside in the UK
Legally drafted tenancy agreement
It is essential a well drafted tenancy agreement is in place to help safeguard your rights as a Landlord. Our agreements are written by qualified housing experts and constantly reviewed to ensure they stay up to date
Rent guarantee insurance & legal expense insurance
Due to our strict referencing criteria it is very rare that our Landlords need to claim on this insurance. However we never take anything for granted as tenants situations can change. With this in mind subject to the tenant passing the referencing criteria you are able to purchase a rent guarantee & legal expense insurance for the initial term of the tenancy or vacant possession, whichever comes first. Subject to the tenant passing an annual reference this can be renewed annually.
Professional Inventory
To safeguard your interest we can arrange for an independent qualified inventory clerk to conduct the inventory, check in and check out. Without this important bit of documentation it is impossible for the Landlord to reclaim any money from the deposit for damages at the end of the tenancy if the tenant raises a dispute.
Regular property inspections
We will conduct regular property inspections to ensure your property is being well cared for by your tenants with a written report sent to you for your records
24 hour, 365 days a year dedicated maintenance desk
To ensure the smooth running of maintenance issues on your property and to protect your interest as a Landlord we have a dedicated staffed maintenance desk available to your tenants 24 hours a day 365 days a year. In addition we also have an online repair reporting facility which is available to Landlords and tenants 24 hours a day
Qualified Local contractors at reasonable rates.
All of our contractors are qualified to do their own respective jobs and all hold Professional Indemnity insurance. Unlike some agencies we do not receive any cash incentives from our contractors and we do not charge an additional administration fee to you for arranging works. (cost of actual works is chargeable to the landlord). If you have your own preferred contractors we will of course try to use them in the first instance.
Arrangement of all safety inspections
As part of our service we can arrange all safety inspections including Gas, Visual Electric, Full Electrical inspection condition report EICR, Portable Appliance, Fitness for Human Habitation assessment and Legionnaires Disease Assessment. We will then forward the reports to yourself and tenants to ensure your legal obligations are met
Payment of rent to Landlords nominated account within 24 hours of receipt
All rents received will be transferred to your account by electronic bank transfer usually within 24 hours of us receiving it excluding bank holidays and weekends where it is next working day
Monthly statement of account
Each month you will receive a statement of account showing all financial transactions for your property
Service of Legal Notices
We wcan arrange for serving Section 8 and 21 Notices for repossession of the property should you require this
Registering and holding of security
To avoid a fine and possible denial of certain legal rights as a Landlord it is essential that the deposit is registered correctly and information given to the tenant. We will do this on your behalf.
Transfer of Utility & Council Tax accounts
We will notify the relevant companies of a change of occupier
For your peace of Mind we are regulated by;
'The Property Ombudsman'
'Safe Agent' which ensure all clients monies are allocated correctly and are insured by Client Money Protection Insurance at all times.
Whilst our full management service is the most popular choice for Landlords we can arrange a tenant find or rent collection service If this is your preference which will encompass some of the above services.
Responsibilities
Preparing the Property
We have found that a good relationship with Tenants is the key to a smooth-running tenancy. As Property Managers this relationship is our job, but it is important that the Tenants should feel comfortable in their temporary home, and that they are receiving value for their money. It follows therefore that a well presented and maintained property in a good decorative order will go towards this, whilst also achieving a higher rental figure. Tenants are also more inclined to treat such a property with greater respect.
General Condition
Electrical, gas plumbing, waste, central heating and hot water systems must be safe, sound and in good working order. Repairs and maintenance are at the Landlords expense unless misuse can be established. Interior decorations should be in good condition and preferably plain, light and neutral. We recommend as an average that all interior decorations are renewed every five years and more frequently in high use areas such as hallways.
Furnishings
Your property can be let fully furnished, part furnished or unfurnished. Which of these is appropriate will depend on the type of property and local market conditions. We will be pleased to give you advice on whether to furnish or not and to what level. As a minimum you will need to provide decent quality carpets/flooring, curtains and light fittings. Remember that there will be wear and tear on the property and any items provided. As a general rule items of furnishing, decorating, flooring and electrical items have an expected lifespan of 5 years or less in a rented property, please see our guide on fair wear and tear for more information.
Personal items, ornaments etc.
Personal possessions, ornaments, pictures, books etc. should be removed from the premises, especially those of real or sentimental value. All cupboards and shelf space should be left clear for the Tenant's own use.
Gardens
Gardens should be left neat, tidy and rubbish free, with any lawns cut. Tenants are required to maintain the gardens to a reasonable standard, provided they are left the necessary tools. However, few Tenants are experienced gardeners, and if you value your garden, or if it is particularly large, you may wish us to arrange visits by our regular gardener.
Cleaning
At the commencement of the tenancy the property must be in a thoroughly clean condition, and at the end of each tenancy it is the Tenants' responsibility to leave the property in a similar condition. Where the check out report deems they have failed to do so, cleaning will be arranged at their expense.
Information for the Tenant
It is helpful if you leave information for the Tenant, e.g. manuals on operating the central heating and hot water system, electrical items and alarm system, and the day refuse is collected etc.
Keys
You should provide one set of keys for each Tenant. Where we will be managing we can arrange to have duplicates cut as required.
Other Considerations
Before a property can be let, there are several matters which the owner will need to deal with to ensure that the tenancy runs smoothly, and also that he/she complies with the law. We provide summarised information below. If you require further advice or assistance with any matter, please do not hesitate to contact us:
Mortgage
If your property is mortgaged, you should obtain your mortgagee's written consent to the letting. They may require additional clauses in the tenancy agreement of which you must inform us
Leaseholds
If you are a leaseholder, you should check the terms of your lease, and obtain any necessary written consent before letting.
Insurance
You should ensure that you are suitably covered for letting under both your buildings and contents insurance. Failure to inform your insurers may invalidate your policies. We can provide information on Landlords Legal Protection, Rent Guarantee Cover and Landlords Contents and Buildings Insurance if required.
Bills and regular outgoings
We recommend that you arrange for regular outgoings e.g. service charges, maintenance contracts etc. to be paid by standing order or direct debit. However where we are managing the property, by prior written agreement we may make payment of certain bills on your behalf, provided such bills are received in your name at our office, and that sufficient funds are held to your credit.
Council tax and utility accounts
Where we manage your property we will notify the Council for council tax purposes and utility companies including gas, water and electric of a change of occupier. Meter readings will be taken, allowing your closing gas and electricity accounts to be drawn up. All these matters we will handle for you, however some utility companies will require confirmation from outgoing and incoming account holders respectively. British Telecom will require instructions directly from both the Landlord and the Tenant.
The inventory
It is most important that an inventory of contents and schedule of condition be prepared, in order to avoid misunderstanding or dispute at the end of a tenancy. Without such safeguards, it will be impossible for the Landlord to prove any loss, damage, or significant deterioration of the property or contents. In order to provide a complete Service, we will if required arrange for a qualified inventory clerk to prepare an inventory and schedule of condition, as well as a check in and check out at the cost quoted in our Agency Agreement.
What is an Assured Shorthold Tenancy?
Most tenancies will automatically be Assured Shorthold Tenancies (ASTs), provided the rent is under £100,000 a year and the property is let to private individuals. Tenancies are usually granted for an initial fixed term of either 6 to 12 months. When the fixed term has expired the landlord is able to regain possession of the property provided he gives two months written notice to the tenant. If the tenant does not move out as requested then repossession will need to be gained via the courts. Please ask about our rent guarantee & legal expense insurance.
Health and Safety, and other Legal Requirements
The following requirements are the responsibility of the owner (Landlord). Where we are managing the property they are also our responsibility. Therefore where we are managing we will ensure compliance, any costs of which will be the responsibility of the landlord.
Gas
Annual safety check: Under the Gas Safety (Installation and Use) Regulations 1998 all gas appliances and flues in rented accommodation must be checked for safety at least every 12 months by a Gas Safe registered engineer. They must be maintained in a safe condition at all times, records kept for at least 2 years, and a copy of the safety certificate given to each new tenant before their tenancy commences and within 28 days of the annual inspection.
Electrical
There are several regulations relating to electrical installations, equipment and appliance safety, and these affect landlords and their agents in that they are 'supplying in the course of business'. They include the Electrical Equipment (Safety) Regulations 1994, the Plugs and Sockets Regulations 1994, the 2005 Building Regulation - 'Part P, and British Standard BS1363 relating to plugs and sockets. All rental properties also require an Electrical Installation Condition Report ( EICR ) every 5 years
Fire
The Furniture and Furnishings (Fire) (Safety) Regulations 1988 (amended 1989 & 1993) provide that specified items supplied in the course of letting property must meet minimum fire resistance standards. The regulations apply to all upholstered furniture, beds, headboards and mattresses, sofa-beds, futons and other convertibles, nursery furniture, garden furniture suitable for use in a dwelling, scatter cushions, pillows and non-original covers for furniture. They do not apply to antique furniture or furniture made before 1950, and certain other items. Non-compliant items must be removed before a tenancy commences.
Smoke & Carbon Monoxide Alarms
All properties built since June 1992 must have been fitted with mains powered smoke detector alarms from new. It is now also a requirement that a smoke alarm is fitted to each floor of a property regardless of the properties age, this can be a battery-operated alarm. Carbon Monoxide alarms are required where you have a solid fuel appliance however it is our strong recommendation and soon to become law that Carbon Monoxide alarms are fitted to all properties where there is a gas boiler present.
Legionella Risk Assessment
It is now a statutory obligation to ensure that a legionella risk assessment is conducted on all rented property and reviewed periodically thereafter.
Is your property a House in Multiple Occupation (HMO)?
If your property is let to 5 or more tenants comprising 2 or more households (i.e. not all of the same family) it will be subject to mandatory licensing by your local authority. As each local authority may operate their own additional licensing scheme we recommend you contact them directly to assess whether your property maybe classed as an HMO
The Housing Health and Safety Rating System (HHSRS)
The HHSRS provides an analysis of how hazardous a property is through assessment of 29 potential hazards found in housing. Landlords have to maintain their properties to provide a safe and healthy environment. The HHSRS is enforced by local authorities.
The Disability Discrimination Act 2005
The DDA 2005 addresses the limitations of current legislation by extending disabled people's rights in respect of premises that are let or to be let, and commonhold premises. Landlords and managers of let premises and premises that are to let will be required to make reasonable adjustments for disabled people.
Energy Performance Certificates (EPCs)
EPCs are required for all tenanted property in England & Wales, Scotland, and Northern Ireland. Landlords offering property for rent are required by law to provide prospective tenants with an Energy Performance Certificate for their property. The certificates must be provided free either when (or before) any written information about the property is provided to prospective tenants or a viewing is conducted. An EPCs is valid for 10 years. We can arrange an EPC inspection for our landlord clients upon request.
Data Protection
Landlords are responsible for the safe storage and distribution of information they hold on their tenants. As of 25 May 2018, dependent upon their individual circumstances Landlords may have to comply with the General Data Protection Regulations (GDPR) and register with the Information Commissioners Office (ICO). Further details on how to comply can be found on the ICO website www.org.uk
Overseas Landlords and Income tax
When resident in the UK, it is entirely the Landlords responsibility to inform the Revenue & Customs of rental income received, and to pay any tax due. Where the Landlord is resident outside the UK during a tenancy, he will require an exemption certificate from the Revenue & Customs before he can receive rental balances without deduction of tax. Where we are managing the property we will provide advice and assistance on applying for such exemption.
Tenancy Deposit Protection
All deposits taken by landlords and letting agents under Assured Shorthold Tenancies (ASTs) in England and Wales, Scotland, and Northern Ireland must now be protected by a tenancy deposit protection scheme. To avoid any disputes going to court, each scheme is supported by an alternative dispute resolution service (ADR). Landlords and letting agents can choose between two types of scheme; a single custodial scheme and two insurance-based schemes. More information on request. For information on how disputes are adjudicated please ask for our guide on how to assess fair wear and tear.
This above provides a brief summary of landlords' responsibilities and of the laws surrounding tenanted property. We hope that you find it useful. If there are any aspects of which you are unsure, please ask us
---