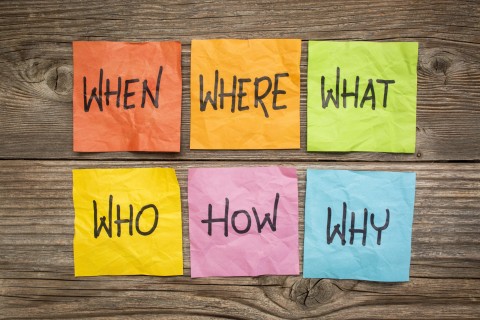 Property management companies are an invaluable element of the investment process.
In the early stages of their investment career, many landlords overlook the value that solid management can bring. From sourcing quality tenants to ensuring that all legal requirements are met, an excellent management team frees up the landlord's time to focus on doing what they do best.
An Adaptable Approach
Generally, property management companies work in a very flexible manner. This means they develop relationships with individual landlords, building a working pattern favouring all parties.
Some landlords prefer to work 'hands-on' and seek the assistance of a management team only to advertise the home. Whereas other investors prefer to sit back and hand over complete control.
What Does a Property Management Company Do?
Firstly, a management company will advertise the home. This will consist of arranging high quality photo's, writing captivating and detailed property descriptions. From here, they can conduct viewings and answer any queries prospective tenants may have.
Once a great tenant is acquired, the management agency will conduct background checks on the individual and arrange for holding deposits to be taken. From here, they can deal with drawing up the tenancy agreement ensuring that it is legally binding.
During the tenancy, your management will conduct regular property inspections and deal with any queries the tenants may have and will collect the rent on your behalf.
In the unfortunate event that you need to evict tenants, they will handle the legal complexities this situation forces.
Finally, your management company will conduct end of tenancy checks, deposit releasing, and organise the newly vacant property ready for fresh tenants.
Property Management Companies Will Thoroughly Vet Tenants
The first, and perhaps most important, reason to use a property management company is to ensure you have first class, reliable tenants in your property.
Not only do they have the expertise and experience to acquire quality tenants, but they have the process of conducting background checks perfected. Meaning, your property will be occupied by tenants who pay on time and take the utmost care of the home.
Hiring Management Can Save You Money
Understandably, some landlords are concerned they will not receive the return on their investment when hiring a team to oversee the property. However, many are surprised to hear hiring the right team can save them huge amounts of money in the long term.
Firstly, it is much less likely that the property will sit empty, and therefore as the owner, you will not attract the costs associated with void periods.
Secondly, management companies often develop strong working relationships with those who specialise in property maintenance. This means the upkeep of the property can be dealt with swiftly, generally attracting much lower charges in return for loyal custom.
A Point of Contact
Management companies become the first point of contact for your tenants. There is no need for your tenants to have your personal contact information and can liaise directly with the team, who will get in touch with you where necessary.
This relieves pressure on you as the landlord, and gives tenants the confidence to know exactly who they should contact should they have any queries.
Property Management Ensures Legal Compliance
There are many legal complexities related to investing in property.
Management companies can ensure a tenancy agreement is created and signed which benefits and covers both landlord and tenant. In addition to the contract itself, they will deal with all necessary regulatory requirements such as registering the security deposit, arranging gas & electrical safety inspections, testing carbon monoxide detectors and smoke alarms, to name a few.
When to Hire a Property Management Company
You Want to Be A 'Hands-Off' Landlord
People embark on property journeys for many different reasons. Some landlords enjoy being in the mix and working closely with their tenants. Others prefer to take a back seat and let someone else handle the daily running of the property. For those who favour this latter approach, a management company will be required.
You Have a Growing Portfolio
For landlords with an extensive portfolio, it can become physically impossible to manage the properties alone. Marketing the homes and arranging tenant viewings is a time-consuming task, especially for landlords who have a career separate from property investment.
You Don't Live Close to The Rental Home
If you have invested in property away from your location, as many landlords do, you may be lacking the required local knowledge. This expertise allows you to instruct the best professionals for any issues the tenants may need rectifying. Management companies can fill this gap, enabling your tenants to be content in the property.
David James are your local property management experts for the Bromley area. Call us on 0208 467 8304 or email enquiries@djames.co.uk to chat with a member of our friendly and experienced team.
---
---