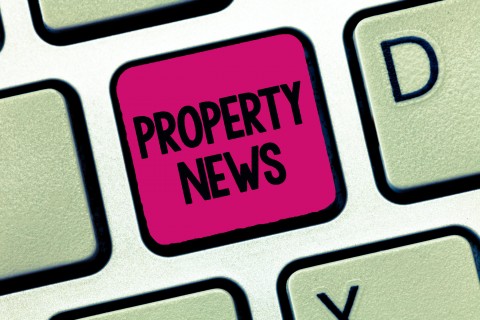 Whether it's due to financial uncertainty or the lockdown, the COVID-19 pandemic has affected many home movers in Bromley who were previously buying or selling a home. But, over the course of the last few weeks, we've seen some significantly more positive news about the state of the UK property market. Things are picking up and there's a lot for homebuyers in particular to be excited about.
All set to look for a new home and want a quick snapshot of what's happening in the market? Here's a roundup of the highlights from David James covering what's been happening in the housing market in June and July:
In the past two months, property sales in the UK were almost a third lower than last year
Not exactly great news, we know. But it helps to provide some context for why the news mentioned below is such a positive change!
Recent data from HM Revenue and Customs (HMRC) showed that a total of 68,670 residential properties were sold in the month of June. Which sounds like a big number, but is actually down 31.5% on the same month one year ago.
Since then though, property demand has swiftly risen and is set to continue to rise and here's the main reason why…
The chancellor has announced a temporary holiday on Stamp Duty in England and Northern Ireland
Yes, this is the hot news that everyone's been talking about. As a home buyer in Bromley, you'll be pleased to learn that Chancellor Rishi Sunak has announced a Stamp Duty holiday on the first £500,000 of all property sales in England and Northern Ireland.
This is a temporary change that's set to last until the 31st March 2021. The aim is to boost the housing market and provide some relief for home buyers struggling due to the pandemic.
Here's how it works:
Anyone buying a property, as their main residence, at up to £500,000 between 8th July and 31st March doesn't need to pay any Stamp Duty on it. Anyone buying a more expensive property will only be taxed on the value above £500,000.
Homebuyers, this could save you a substantial amount, with the average stamp duty bill set to fall by £4,500. You could save as much as £15,000 if you're buying a £500,000+ property!
Nearly nine out of 10 people buying their main home this year will find that they don't need to pay any Stamp Duty at all.
The property market in Britain is seeing a small boom post-lockdown
With the announcement of the Stamp Duty holiday and properties back on the market, we're now seeing a mini-boom in the UK property market.
According to figures revealed by property website Rightmove, the average price of a property coming on to the market in Britain reached £320,265 in July. This is the site's highest reported figure since they started tracking average prices in 2001. It's also up 2.4% on the pre-lockdown record of £312,625 in March.
Rightmove also reported that enquiries from potential buyers are up 75% year on year in Britain. This shows the great and immediate impact that the stamp duty cut is already having, even though it was only announced on 8th July.
Properties are coming to market at the highest rate in 16 weeks
According to the latest BriefYourMarket.com Property Index, there was a huge rise in the properties coming to market last week, with as many as 10,058 additional properties being registered.
Again, this is largely a result of the stamp duty holiday. Commenting on this period, Richard Combellack, BriefYourMarket.com's Chief Commercial Office, said:
"The government's initiative to sustain the rebound in housing activity and stimulate sales with the introduction of the Stamp Duty holiday has seen an immediate response."
It's clear to see that the stamp duty changes have had the desired effect of stimulating the market, leading to a busy time for all estate agents inclusing the team here at David James and so is an exciting time for all home buyers.
David James are delighted to bring you monthly property market updates. If you are thinking of buying or selling a home please get in touch with us on 0208 467 8304 or enquiries@djames.co.uk for home moving advice.
---
---