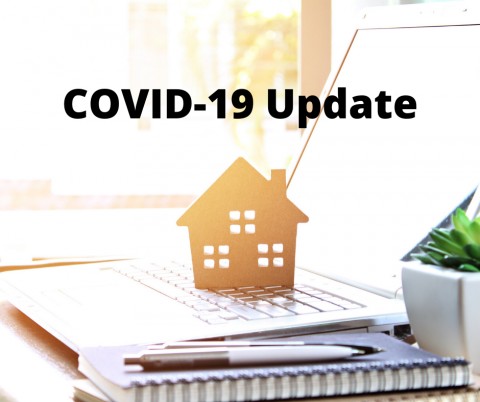 I am delighted to confirm that David James have been given the green light by the Housing Minister to recommence market appraisals and viewings. However, we realise that we also have a social responsibility beyond that of being your local estate / letting agent and recognise that as a Buyer, Seller, Landlord,Tenant or Resident in a block we manage you will have concerns given the current situation with COVID-19.
We want to reassure you that the team at David James will be following the Government's health and safety guidelines thoroughly and ultimately will always ensure the wellbeing of our clients, our team, and our community comes first.
At the time of writing, it has been announced that restrictions around property viewings and transactions have been lifted. However, COVID-19 has not gone away and as yet there is no vaccine, so we will be carrying out our business in an extremely safe and highly-managed way to ensure our clients and staff are protected at all times
Our shop front opening hours – We are aiming to open our shopfront during the week commencing May 18th 2020, however this is dependent upon us receiving the correct PPE we have ordered to enable us to do so in a safe way. In the meantime we remain open behind the scenes and our staff are working remotely from home. Please check the Latest News page on our website regularly for an update on when we expect our shopfront to open.
Remote working - For now our staff are continuing to work from the safety of their own homes. They have remote access to our operating systems to enable everything to continue as normally as possible.
Contacting us - For now we urge all initial contact with us to be via email to your usual email contact address for our members of staff . This will allow us to deal with your issues in a timely manner. Alternatively a contact form can be found on the contact us page of our website. Please complete it with as much information as possible and we will get back to you.
Property maintenance & safety inspections – All maintenance and safety inspections will be progressed as normal assuming tenants or contractors are not self-isolating. If they are then works will take place at the first available opportunity after self-isolation. Our online maintenance reporting system is available via our website to enable tenants to report issues 24 hours a day.
We request all maintenance dialogue to be through our online reporting systems available on our homepage as this helps us audit and process issues smoothly.
Our emergency maintenance out of hours desk will remain operational out of normal working hours including evenings, weekends and bank holidays so tenants can speak to a person. Please note this is only for genuine emergencies and outside the hours of 9am – 5pm Monday to Friday only.
Property Inspections – Whilst government regulations now allow for inspections under strict conditions industry guidance states they should not be completed at the present time. Therefore we are not currently conducting routine inspections and they will be arranged for the first available opportunity when industry guidance allows.
Move ins & outs – Are now permitted and We are continuing these as normal although where need be they may be conducted with the tenant absent i.e. Inventory and check in completed just prior to their move in and check out shortly after they have vacated, or alternatively on the day of move in/out but with strict social distancing guidelines adhered to. This will vary on a case by case basis. For completed property sales keys will be released to the purchaser as normal by prior appointment.
Property viewings – Are now permitted. We have recently been rolling out 360 virtual tours which enables applicants to view the property from the comfort of their own home. They have been a great success to date and ideally complement our accompanied viewings of the property. If your property is due to come on the market either for let or sale then where ever possible we will arrange a 360 tour of your property to be taken so eager viewers can still see it.
We will be adopting the following procedures for viewings;
* We will ask whether any party is showing symptoms or has been asked to self-isolate before going ahead with any viewing, or visits to offices. Vendors, Landlords and viewers will be required to sign a declaration or state in writing that they do not have any COVID-19 symptoms.
* All viewings will be limited on an appointment only basis to either one viewing per property per day OR viewings will be scheduled apart, for example, with a two hour delay between each viewing. We will allow a maximum of two people inside a property along with the owner or member of our team.
* We will not carry out any open house viewings.
* We will strongly encourage clients to view properties virtually in the first instance and then only physically inspect properties which they have a strong interest in and where we have assessed they are a viable buyer or tenant for your property.
* We can accompany physical viewings and will seek to maintain a minimum of 2 metres distance from others wherever possible. Where social distancing is not possible and the visit is within an enclosed space, Our team members will wear gloves and masks while conducting viewings. PPE will be available for viewers wherever possible if they do not bring their own. Vendors & Landlords will be asked to leave cupboards and doors open so that viewers to the property do not need to touch them. Viewers will be asked not to touch surfaces unnecessarily.
* Where we do not accompany the visit, we will make sure that both buyers and sellers clearly understand how the viewing should be conducted safely.
* We are not allowed to drive clients to appointments.
* All parties viewing a property should wash their hands with soap and water (or hand sanitiser if not available) immediately after entering the properties, internal doors should be opened and surfaces having been wiped down before they enter. Separate towels or paper towels should be used if possible and washed or disposed of safely after use.
* We as Agents should do what we can to promote flexibility when arranging move dates, for example advising clients to ensure contracts have explicit terms to manage the timing risks presented by coronavirus.
* Agents should work with their clients and other agents to broker a new date to move where sales are due to complete and one of the parties falls ill with coronavirus or has to self-isolate.
* We will ensure that any keys we hold are appropriately cleaned before handover.
Property valuations – We are now able to offer valuations and can conduct these whilst taking the above measures into account. However if you are not yet ready to proceed with marketing and just require an approximate value of your property you can get this by using use our online valuation service available via our homepage or alternatively by using the contact us page on our website and we will provide a desktop valuation for you
I'm sure you may have many questions relating to the COVID – 19 outbreak and your property therefore we will try to keep the Latest News page on our website up to date with any new developments as soon as we have them. However if you have specific questions not covered here then please do not hesitate to contact us.
Please stay safe.
David
---
---