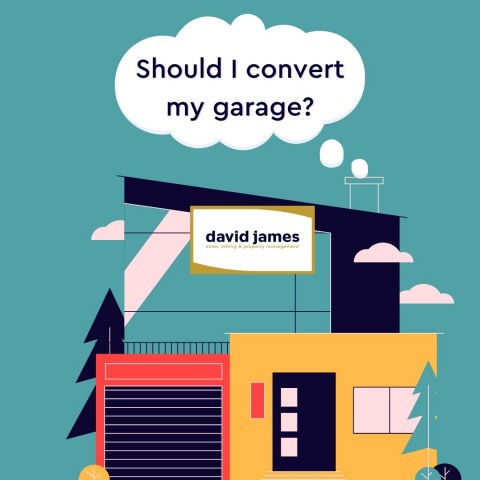 Should I convert my garage?
According to the Home Owners Alliance, 4 in 10 people cannot fit their cars inside their garages so can be an ideal place for either storage or to convert the garage into a separate room if the garage is attached to the home.
It can work out a lot cheaper than an extension as you won't need to pay for any foundations or building work.
Alternatively if you add a bedroom with an ensuite in this space, according to Virgin Money, you could increase the value of your home by up to 20%.
If you are thinking of converting your garage or extending your home in Bromley, you may find it beneficial to speak to an agent first, to confirm that the extension will add value to your home, more than the price of the extension itself.
Call us today on 020 8467 8304 or email us via enquiries@djames.co.uk to speak to one of the friendly team.
#propertymarketing #propertyinBromley #BromleyPropertyForSale #BromleyProperty #PropertyProfessionalInBromley #EstateAgentInBromley #BromleyLettingAgent #DavidJames
---
---