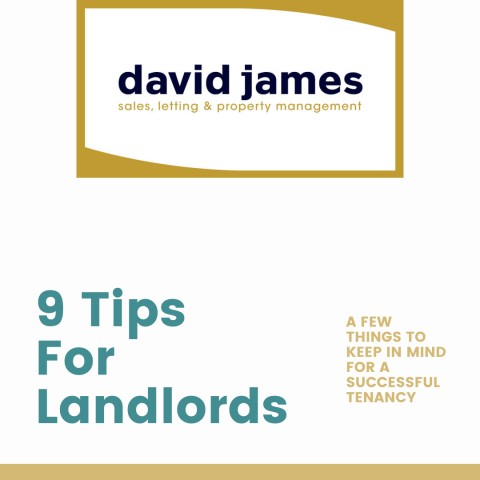 So as a property landlord or someone who is looking to become a landlord in Bromley in the near future, it's imperative that you stay on top of the landlord legal issues thereof.
Discover what you will need to learn about if you are renting out a property for the first time. Here are 9 tips to help you stay legal and become a good landlord for your tenants to ensure a successful tenancy.
Step by step how to be a good landlord
1. Find Out If You Need A License
Before you put your property online and list is as available for rent, you need to confirm with your local council whether or not you need a landlord license. In the mid 2000's some areas introduced this law to deter dishonest or problematic landlords.
2. Be Proactive And Thorough With Tenant Checks
Make sure that you are very thorough with your tenant checks and referencing. This will ensure that you get dependable and trustworthy tenants. Make sure that you check their credit as well as their references from previous landlords.
What is very important as well is that you carry out a Right To Rent check to ensure that your prospective tenant may rent legally in England and failing to do so could result in a fine or even jail time
3. Protect The Deposit That You Receive
Legally you must deposit your tenant's deposits in a government-accredited scheme within 30 days of receiving it.
After that, make sure that you give your tenant a Deposit Protection Certificate and Prescribed Information, and the Government's How to Rent guide.
The maximum amount of deposit you can ask for from a tenant is the equivalent of five weeks rent. If your rental amounts to more than £50 000 annually, then the maximum amount of deposit is equivalent to 6 weeks rent.
4. Ensure You Have A Valid EPC To Provide To Your Tenant
Ensure that your property is complaint when it comes to energy performance and make sure that your tenant has a copy of that Energy Performance Certificate (EPC).
The property you are renting to your tenant must be rated a minimum of "E"
5. Ensure You Have Completed All Necessary Safety Checks
Legally, you must hire a Gas Safe-registered engineer to check all the gas appliances of your property every year and within 28 days after such checking, you must supply your tenant with the Gas Safety Check Certificate.
Smoke alarms must be fitted on every floor from the beginning of the tenancy. Carbon monoxide detectors must be fitted in every room where solid fuel is used. (Wood, Charcoal etc)
Both of these alarms must be tested with your tenants on the first day of the tenancy.
For bonus safety points, but not a legal obligation, make sure to install carbon monoxide detectors near gas appliances.
Once every 5 years you have to have fixed electrical installations inspected and tested. You must receive a report from a qualified electrician within 28 days of the inspection and keep this report safe until the next inspection in 5 years time.
Make sure that your property is complaint with the Fitness for Human Habitation Act 2018 or your tenants can take legal action against you.
Make sure that you respond to all maintenance requests swiftly.
6. Tenancy Agreement
Even though it is not a legal requirement, it is crucial that you and your tenant sign an agreement. Make sure you draw up an Assured Shorthold Tenancy Agreement as that's the type of contract that renting rules and legislation applies to.
7. Inspect Regularly - With Permission!
Regularly checking the state of your property is a good idea to ensure it is being well maintained and to avoid any surprises. Remember that you are legally not allowed to enter without your tenant's permission so give them 24-48 hours' written notice that you will be performing an inspection.
8. Make Sure You Have The Correct Insurance
Your insurance policy should cover you for loss of rent, property damage and legal expenses.
Most building insurers do not provide landlord specific insurance so make sure you have specialised cover. Also keep in mind that if you don't disclose that you are a landlord, you risk invalidating your insurance policy.
9. Get Your Property Ready For Tenants
Consider who your ideal tenant would be and what their needs and wants might be, and then set up your property to accommodate for those needs and wants.
Don't be modest when promoting your property's features and ensure the basics are covered such as being clean and safe!
We hope these tips help and contribute towards a successful tenancy and great relationship between landlord and tenant.
If you require further guidance or advice, please don't hesitate to get in touch with us.
---
---