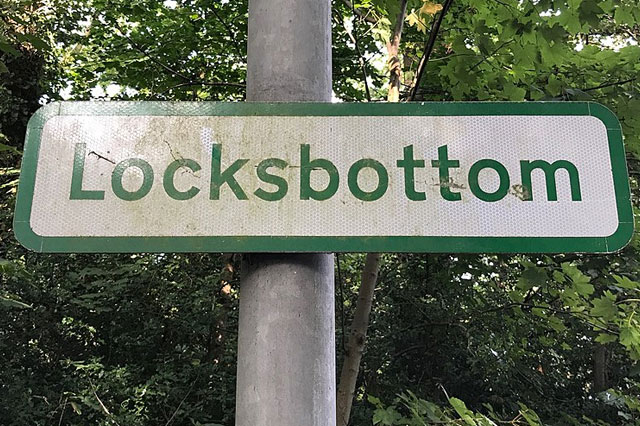 A historical suburb in south-east London, Locksbottom falls within both the county of Kent and the London Borough of Bromley.
Enriched with an impressive heritage dating back to the Lock family of the 16th century, Locksbottom has plenty to offer a wide scope of renters and buyers. Located east of Keston and west of Crofton, there are plenty of things to do in and around the Locksbottom area.
Schools near Locksbottom
You'll find a number of 'Outstanding' schools near Locksbottom as rated by Ofsted, making the area highly desirable for parents and guardians.
Outstanding primary schools include Crofton Infant School, Crofton Junior School, Darrick Wood Infant & Nursery School, Farnborough Primary School, Pickhurst Academy, Pickhurst Infant Academy, Perry Hall Primary School, and St James' Roman Catholic Primary School.
Hayes School and Newstead Wood School are outstanding secondary schools within the area.
Points of interest in Locksbottom
With its rich history, Locksbottom has a variety of sites of significant interest. Ye Olde Whyte Lyon has been a working pub for over 400 years, serving generations of families in the Locksbottom area. Built in 1626, the friendly community pub has survived the test of time and is popular amongst locals.
Princess Royal University Hospital, one of the biggest in south-east London, also has an impressive history behind it. Built in 1845 as a workhouse, it was converted in the 1920s into an infirmary called Farnborough Hospital, before finally being redeveloped in 2003 into the site it is today.
Things to do in and around Locksbottom
You can find a wide range of activities in and around the Locksbottom area that cater for everyone from adventurous toddlers to adults seeking some peaceful respite.
Within the immediate vicinity, you can find crazy golf at Mr Mulligan's Sidcup, escape rooms at Operation Escape, the latest cinema viewings at ODEON Orpington and bowling alleys at Orpington Palace Superbowl. Just two miles out is Walnuts Leisure Centre, packed with two swimming pools, a roller disco, soft play, and a multi-purpose sports hall for kids to burn off those endless bags of energy.
Nature wanderers needn't look far in the Locksbottom area, as Priory Gardens has sprawling trees, lakes, and an impressive rose garden for those looking for a peaceful walk. If you're a big animal lover, Christmas Tree Farm is never far away, and is open all year round with its goats, cows, and pigs – and you can even feed the sheep!
Even the most enthusiastic adventurers won't miss out, with nearby Chislehurst Caves offering guided walks with just an oil lamp for company.
Property in Locksbottom
Property in Locksbottom can be found on a sliding scale of budgets, depending on what you have in mind. The area offers a wide selection of property types, from private gated estates and six-bedroom detached properties, to town houses, terraced housing, and apartments.
Due to the wide scope of properties on offer, the average cost of a house in Locksbottom as of October 2020 is £697,726. Options are available for those looking at a smaller budget; flats in Locksbottom sell on average for £207,605, while terraced houses sell on average for £243,048.
Explore the properties currently available in Locksbottom here.
Estate agents in Locksbottom
Proudly serving the Locksbottom area since 2004, David James offers a professional service, with a real emphasis on providing a warm, friendly and personal experience.
Whether you're looking to buy, rent, or sell a property in Locksbottom, we can help. To find out more, or to discuss your needs, please get in touch.
Top image credit - Locksbottom Sign by WisDom-UK under CC-BY-SA-4.0 license
---
---