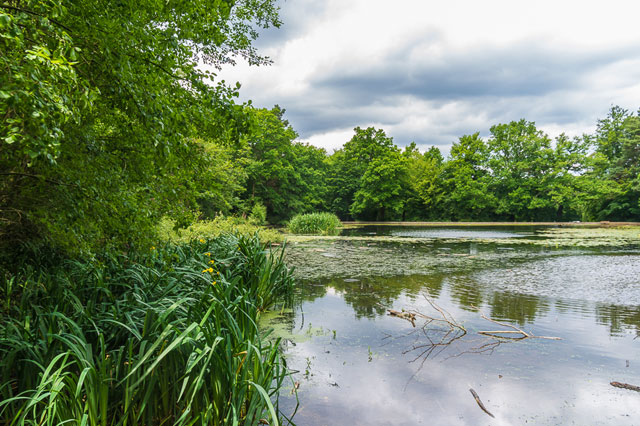 Sitting on the edge of Hayes Common, Keston is a highly desirable area with a rich and noble heritage.
A peaceful village nestled in the London Borough of Bromley, Keston is the perfect hybrid of rural and suburban life. It remains connected with Greater London by bus and nearby Hayes railway station.
Schools in Keston
There are a variety of good schools surrounding the Keston area. Rated 'Outstanding' by Ofsted, the nearby Hayes School is incredibly popular with locals, and you can find other outstanding schools in the nearby areas of Petts Wood, Bromley, and Farnborough.
Such schools include St James' Roman Catholic Primary School, Highfield Junior School, Farnborough Primary School, Crofton Junior School, and Pickhurst Academy.
Points of interest in Keston
Keston has a fascinating history behind it, with flint and pit discoveries dating occupation in the area back to around 3000 B.C. Iron Age encampments have been found on Keston Common, while remaining ruins of Roman tombs and Mausolea have been found beneath Keston Village.
In more recent years, a key resident of Keston was Margaret Thatcher, who lived at Keston Park with her family prior to becoming prime minister. The private estate is now one of the most expensive locations in south east London.
Today you can find the operational Keston Parish Church, the village's very own medieval church. It served as a burial ground more than 1500 years ago.
Things to do in Keston
As a rural and suburban haven, Keston offers plenty of open green spaces to enjoy.
Keston Common sprawls across 55 hectares and is packed with life across its heathland, wetlands, woodlands, and onsite ponds. Most of the Common has been declared a biological Site of Special Scientific Interest and is protected by Friends of Keston Common, a group run in the local community.
Rest assured, peaceful doesn't need to mean sleepy. Children, teenagers, and adults alike can enjoy ice skating, rollerskating, bowling, go karting, crazy golf, cycling, horse riding, and even skiing and snowboarding in the nearby area. There is plenty to do in and around Keston, regardless of your age.
Property in Keston
Property in Keston is incredibly desirable. Due to its natural beauty and historical significance, Keston is one of the Borough's most desired postcodes.
As of October 2020, the current average value of properties in Keston comes in at £1,063,018. The average price paid in the area is £850,395, with flats selling for an average of £329,513 and terraced houses going for £443,505.
Estate agents in Keston
Proudly serving Keston and the surrounding area since 2004, David James offers a professional service, with a real emphasis on providing a warm, friendly and personal experience.
Whether you're looking to buy, rent, or sell a property in Keston, we can help. To find out more, or to discuss your needs, please get in touch.
Learn about estate agents in Keston and browse properties available.
Top image - © Copyright Ian Capper and licensed for reuse under this Creative Commons Licence.
---
---