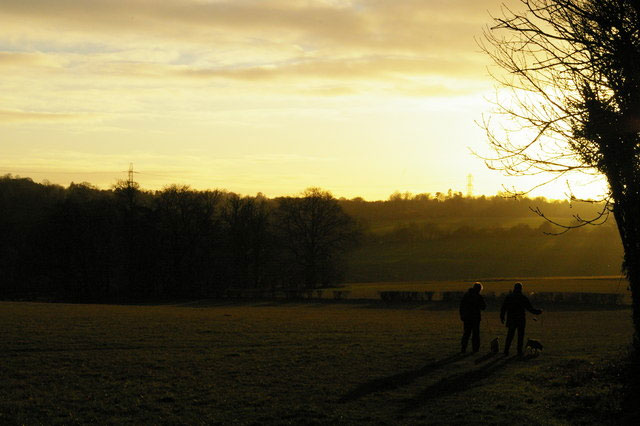 Farnborough Village, located in South-East London within the London Borough of Bromley, is a richly historic area. With records dating back to 862 and close links with Charles Darwin and Sir John William Lubbock, Farnborough Village is the perfect place for history buffs and families alike.
You'll find this family-friendly suburb just over 10 miles from both London and Sevenoaks, with plenty of local sites and amenities to enjoy in Farnborough and nearby Locksbottom and Orpington.
Schools in Farnborough Village
Families in Farnborough Village benefit from some of the best schools, with many in and around the area rated 'Outstanding' by Ofsted.
Outstanding schools as rated by Ofsted around the area of Farnborough Village include Darrick Wood Infant & Nursery School, Farnborough Primary School, Warren Road Primary School, Newstead Wood School, and St Olave's and St Saviour's Grammar School.
Getting around in Farnborough Village
Farnborough Village has many operating bus routes, including the 208, 358 and R4. The area is also served by two train lines, Southeastern and Thames Link, which are accessible via Orpington station just over one mile away.
From Orpington Station you can travel to Central London, Tunbridge Wells, Sevenoaks, Hastings and Luton.
Things to do in Farnborough Village
Enjoy a walk on the wild side at nearby High Elms Country Park, with 250 acres of sprawling woodlands, wildflower meadows, and formal gardens. As a local nature reserve and a Site of Special Scientific Interest (SSSI), you can get involved with local societies and groups such as the Friends of High Elms.
Farnborough Kent Social Club is popular amongst locals, along with Locksbottom Cricket Club and Bromley Tennis Centre. Nearby, residents can explore the Home of Charles Darwin (Down House), a hugely impressive cultural site.
Sports and societies
There are plenty of opportunities to keep fit in Farnborough. Farnborough Recreation Ground is a great place for kids to burn off energy in the playground or on the football pitch. There's also Farnborough Leisure Centre, where facilities include swimming and swimming lessons, fitness classes, trampolining, squash, rollerskating, tenpin bowling and gymnastics, a gym, café, health suite, treatment rooms, and facility hire.
Golf lovers can also make the most of the 18-hole High Elms Golf Course, which offers picturesque views across the many shrubs and trees planted by Charles Darwin in the 19th century. From golf lessons to a golf society, there is something for everyone across all ability levels.
Property in Farnborough Village
The average price of property in Farnborough Village is £532,000, as of November 2020.
Detached properties remain the most popular, selling at around £767,000, while terraced properties reap an average of £510,000. You can find flats for an average of £300,000.
Explore the properties available in Farnborough Village.
Estate agents in Farnborough
Proudly serving Farnborough and the surrounding area since 2004, David James offers a professional service, with a real emphasis on providing a warm, friendly and personal experience.
Whether you're looking to buy, rent, or sell a property in Farnborough, we can help. To find out more, or to discuss your needs, please get in touch.
Top image - © Copyright Christopher Hilton and licensed for reuse under this Creative Commons Licence.
---
---